The 12 Most Respected Retail Stores in Canada: Canadian Tire, Costco, Staples...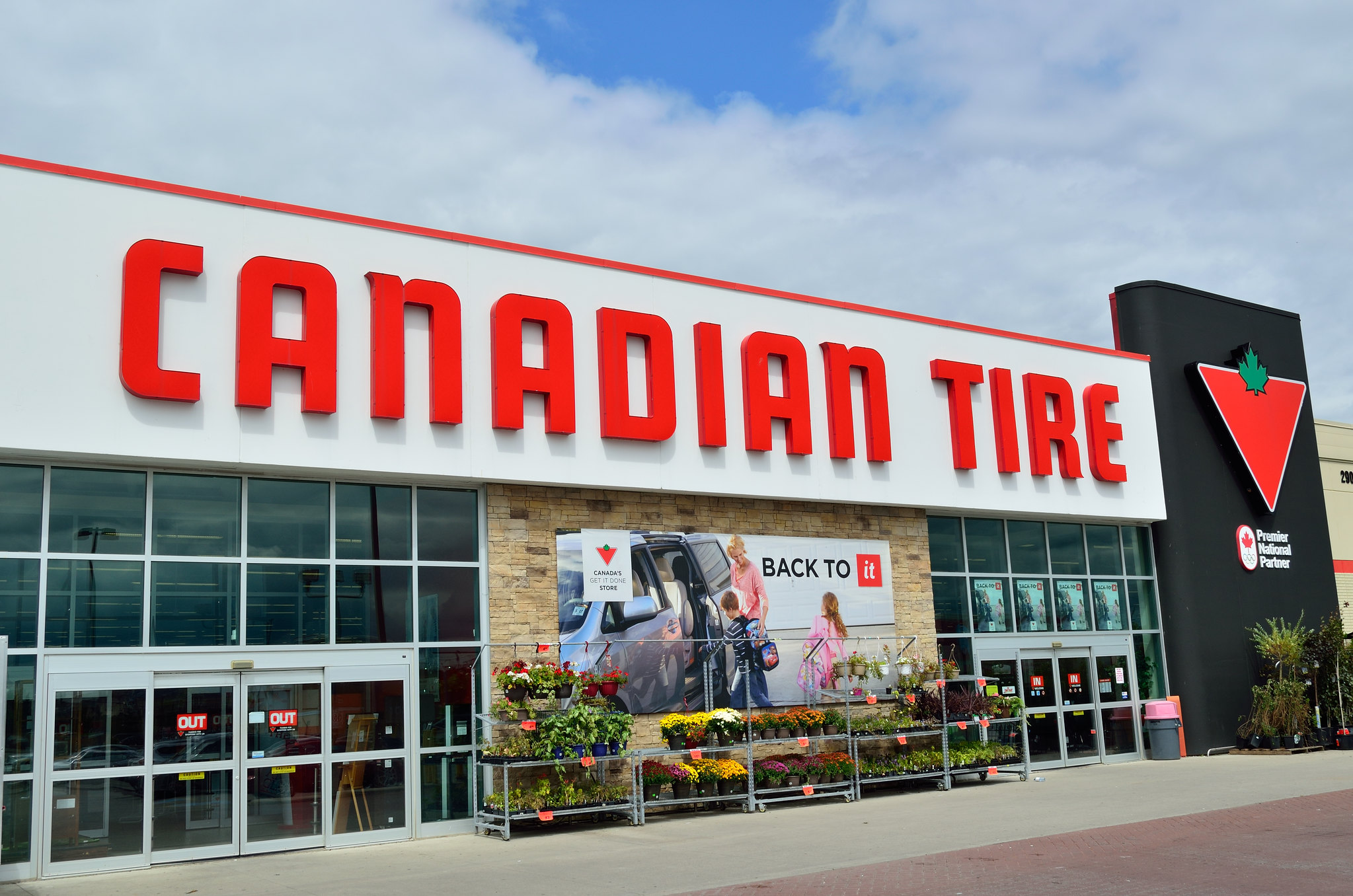 By Hayley McGoldrick for CityNews
Posted Mar 16, 2023, 6:17AM EDT. Last Updated Mar 16, 2023, 10:11PM EDT.
Canadian Tire, Costco, and Staples have been deemed Canada's top three most respected general merchandise retail stores in 2023, with results coming from a survey conducted by Maru Public Opinion.
The three companies top the list for the second consecutive time, first reported in Dec. 2021.
This year's data collection window was larger than the previous year due to previous COVID-19 pandemic restrictions that limited shoppers in 2021.
"As a genuinely Canadian icon, Canadian Tire has a built-in legacy brand bonus. While other Canadian retail chains have been bought out or failed, the franchise model of Canadian Tire has both dug deep roots into the community-based retail landscape and continued to evolve to compete toe-to-toe with others," said John Wright, executive vice president of Maru Public Opinion.
"They have a loyal following that is to be envied and which has aided them through the toughest of economic times. How many others can boast of having had their own retail paper currency that was as valuable as the real dollar?"
According to Maru, Canadian Tire, Costco, and Staples improved on their respect score, but the three remained in the same order as the previous poll.
"Nobody moved down the list and I was a bit surprised at that. The last time we did this was in December 2021, we actually waited until the holiday season started in mid-December and went to mid-January because this was really a very different time," said Wright.
"We were back in stores, brick and mortar was back in, we were not only online but actually shopping in stores, so we wanted to see the difference, in fact every one of these stores went up, but none of them changed places."
Canada's most respected merchandise retail stores 2023
Canadian Tire (75.3 respect score)
Costco (73 respect score)
Staples (70.2 respect score)
Best Buy (68.5 respect score)
Dollarama (66.3 respect score)
Hudson's Bay Company (65.8 respect score)
Giant Tiger (65.7 respect score)
Couche Tard (65.3 respect score)
Walmart (60.4 respect score)
Circle K (59.5 respect score)
7-Eleven (59.2 respect score)
Macs Convenience (58.9 respect score)
Hudson's Bay Company (HBC) cracks the top 12 ahead of what could lead to a boost in customer interest ahead of Zellers stores returning across the country. The first locations are set to open inside Bay stores next week.
Dollarama has appealed to customers due to grocery inflation, with many Canadians opting for cheaper options and household items at the prominent discount store.
"This is about respect as opposed to trust; respect is an agglomerate type word, it's a big word but it means many different dimensions. This is a different kind of perspective on what corporations are about," said Wright.
"You respect somebody because of many things that they do, but a lot of the time it's because they respect you and what you are trying to achieve."
Canada's Most Respected Award program was created in 2020 and conducted surveys to gather and distinguish annual "respect" rankings by consumers in various sectors. They include banking, mobile providers, general merchandise retailers and grocery/food retailers, among others.
"Respect is absolutely critical to the bottom line of any organization across this country, we did a lot of research on the research and found that trust has faded a tremendous amount over the last few years; we don't trust things that are on the internet, we don't trust things that we read about, we don't trust things that we hear about," said Wright.
"When we started asking about respect, that's when things started to change, people look at this word as a different formula for how they approach organizations and about how they buy things; if they respect you, they may not trust you, but trust is part of that whole equation, so respect means a lot of things that are critical to the bottom line."
The findings were a collection of data from randomly selected Canadian adults who are members of the Maru Voice Canada online panel, and 3,835 adults were chosen from Dec. 16, 2022, to Jan. 26, 2023.
Source: CityNews