The Final Days of Bed Bath & Beyond Canada - Get up to 80% Off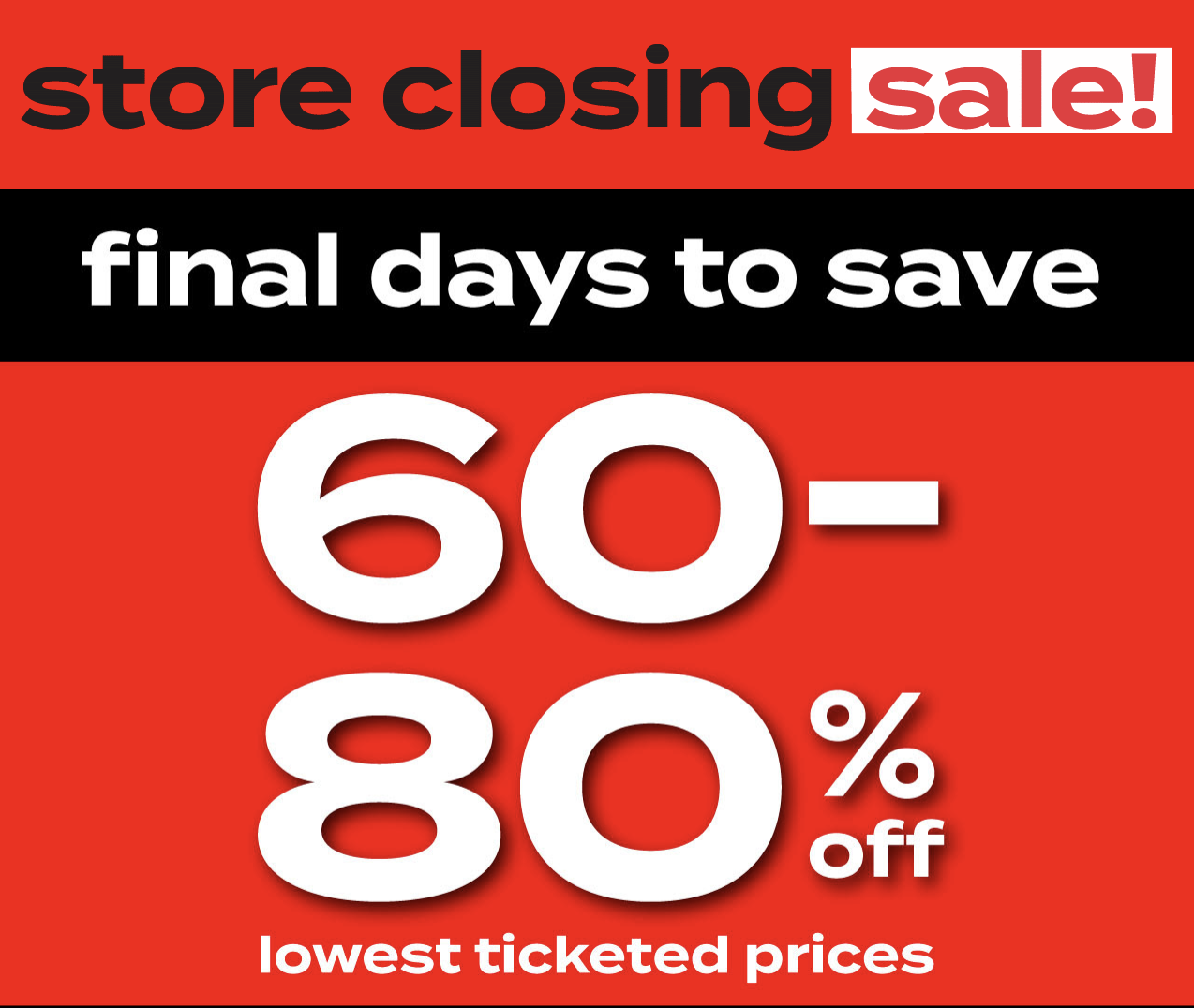 Bed Bath & Beyond has announced that its final days of discounts are here, with shoppers able to take advantage of savings of up to 80% off the lowest ticketed prices. All locations are set to close by the end of April 2023, as the company winds down its Canadian operations. This is due to COVID-19-related supply chain issues, which have caused significant losses, and the Canadian stores being unable to turn a profit. Reports by Bloomberg indicate that the company has not been able to keep up with the times, and is now paying the price. Hurry and take advantage of the discounts while you still can!
According to a promotional email from Bed Bath & Beyond, these are the "final days to save" at the Canadian store closing sales. "Everything must go," says Bed Bath & Beyond. Every department has deals, including bedding, bath, kitchen, dining, outdoor and holiday, home decor, furniture, curtains and windows, storage and organization, cleaning, beauty, health and fitness, luggage, and pet.
The former retail giant is set to close all 54 Canadian stores for good, liquidating its inventory as part of its "planned Canadian wind-down," the company told Daily Hive.
"As such, Bed Bath & Beyond Canada is commencing closing sales across Bed Bath & Beyond and Buybuy Baby stores in Canada through April 2023, when we expect to complete the wind-down of our Canadian operations."
Daily Hive first reported that Bed Bath & Beyond was closing in Canada, according to court filings dated February 10, 2023.
COVID-19-related supply chain issues contributed to significant losses, and it was determined that Canadian operations were "not profitable on a standalone basis."
As of January 31, 2023, the company employed 387 full-time employees and 1,038 part-time employees in Canada.
The company is also not doing well in the US. According to reports by Bloomberg, it only has itself to blame for its downfall, including failing to pivot to online, reliance on its famous 20% off coupons, and more.