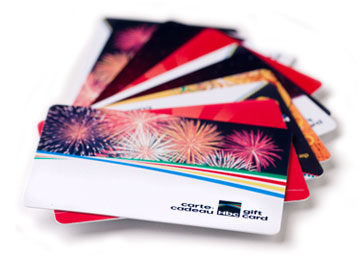 A very personal gift card.
With Hbc Gift Cards, everyone gets rewarded.
The Hbc Gift Card, one of the top selling gift cards in Canada, is a great way to say "thank you" to clients and employees.

With 1,000,000 products, over 400 stores across Canada, and a 300 year history, The Hudson's Bay Company is a partner you can trust when it comes to creating a successful incentive and rewards program and building strong relationships.