Toys "R" Us Current Flyer Online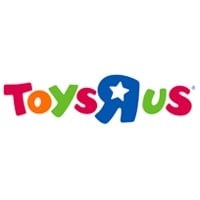 Your favorite online flyers, your favorite stores, updated regularly for you to browse easily.
Find all the Deals&Specials for Toys "R" Us in the current flyer below.
---
Toys "R" Us - 2 Weeks of Savings
Valid from Thursday, August 4th to Wednesday, August 17th, 2022
Current offers expire in 3 days!
---
Already have an account?
Sign in now!
---
Forgot Your Password?
Create your Free Account
Fast, easy, without any engagement!
With an account you will be able to:
Add businesses and flyers to your favorites

Quickly follow any new special

Receive the most interesting promotions

Follow your participations to our exclusive contests and enter in one click only!
Create my Free Account now!
---
Printed from Flyers-Online.com