The longtime staple of Canada's retail landscape declared bankruptcy in 2017 and announced that it would liquidate its remaining stores.
Sales began in October 2017, and only a fraction of the retailer's locations across Canada remained open to the bitter end.
As of January 14, 2018, all Sears locations in Canada have been officially and permanently closed.
Can you imagine the next generations not knowing about such a well-known giant?
The following is kept for reference only
---
Sears Canada Inc. offers Canadian consumers a diverse array of shopping options, with department and specialty stores, Canada's most extensive general merchandise catalogue, a comprehensive website, and a broad range of product such as : Appliances Electronics Furniture Mattresses Bed & Bath Kitchen product Outdoor product Tools & DIY Kids & Toys Baby Stuff Clothing & accessories for women Clothing & accessories for men Shoes Jewellery & watches Beauty & fragrance and so very much more that it is impossible for us to list it all on this page so we invite you to visit Sears online to discover all they have to offer...
Source : Sears online
DID

you

Know

That about

Sears ?

Sears Roebuck and Co. or Sears, is an American chain of department stores, which was founded by Richard Warren Sears and Alvah Curtis Roebuck in the late 19th century. Formerly a component of the Dow Jones Industrial Average, Sears was bought out by Kmart in early 2005, creating the Sears Holdings Corporation.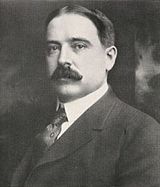 Richard Warren Sears was a railroad station agent in North Redwood, Minnesota, when he received an impressive shipment of watches from a Chicago jeweler which were unwanted by a local cube jeweler. Sears purchased them, then sold the watches for a considerable profit to other station agents, then ordered more for resale. Soon he started a business selling watches through mail order catalogs. The next year, he moved to Chicago, Illinois where he met Alvah C. Roebuck, who joined him in the business. In 1893, the corporate name became Sears, Roebuck and Co.
Mail order catalog
Richard Sears knew that farmers often brought their crops to town, where they could be sold and shipped. Before the Sears catalog, farmers typically bought supplies (often at high prices) from local general stores. Sears took advantage of this by publishing his catalog with clearly stated prices, so that consumers could know what he was selling and at what price, and order and obtain them conveniently. The catalog business grew quickly.
The first Sears catalog was published in 1888. By 1894, the Sears catalog had grown to 322 pages, featuring sewing machines, bicycles, sporting goods, automobiles (produced from 1905–1915 by Lincoln Motor Car Works of Chicago, not related to the current Ford Motor Company brand of the same name)[4] and a host of other new items.