Mexican Hot Chocolate Recipe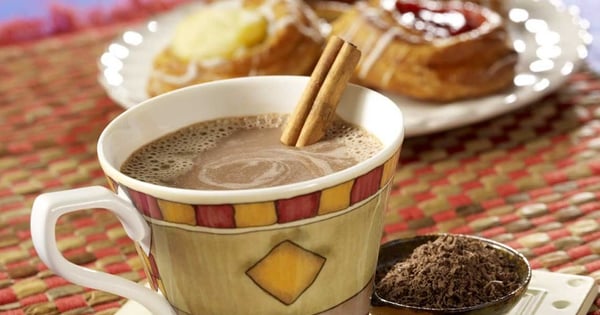 2 CUPS SILK SOYMILK, ALMONDMILK, OATMILK, OR COCONUTMILK, ANY FLAVOR EXCEPT UNSWEETENED
3 OZ DAIRY-FREE SEMISWEET OR BITTERSWEET CHOCOLATE, FINELY CHOPPED
1/2 TSP GROUND CINNAMON
1/2 TSP VANILLA
DASH OF CAYENNE, OPTIONAL
PREP TIME
5m
COOK TIME
5m
TOTAL TIME
10m
YIELD


2 servings
Instructions
In a small saucepan bring Silk to a simmer over medium heat.

Whisk in chocolate and continue to cook until chocolate is melted and fully incorporated.

Remove from heat and whisk in cinnamon, vanilla and cayenne.

Pour into two warm mugs.

Top with cinnamon or chocolate sprinkles.

For a spirited drink, add 1 oz coffee liqueur such as Kahlua.
---
A recipe from Silk

2021-08-19
https://www.flyers-on-line.com/data/recipes/8876/mexican-hot-chocolate.jpg

---
Printed from Flyers-Online.com