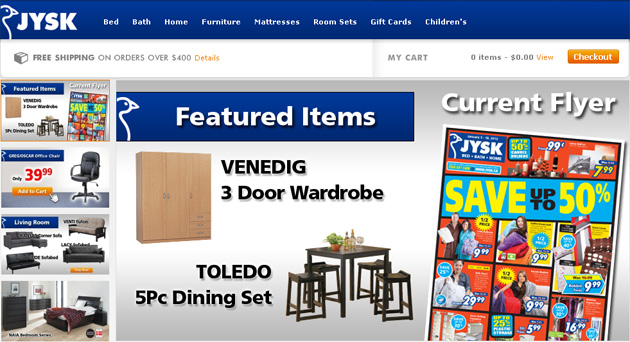 Jysk Company Overview
JYSK Canada has carried on the tradition of their retail partners in Denmark by building the business based on a wide range of great offers brought to the market thanks to clever purchasing. JYSK travels the world to bring our customers the best deals and our reputation continues to grow as we pass on the savings to our customers. JYSK is committed to bring "Quality-for-Less" to millions of customers every day.
JYSK is one of the leading and fastest-growing retailers in the world. First-established in 1979 in Denmark, the company is now present in 34 countries with almost 1,750 stores; bringing "Quality-for-Less" to millions of customers every day.
With a passion for Scandinavian design, our products range from furniture to accessories, including mattresses, bedding, and outdoor products that will enhance any living spaces with a sense of sophistication at affordable prices.
Jysk in Canada
The first JYSK store was opened in 1996 by Jakup Jacobsen in Coquitlam, BC. Today there are 42 JYSK stores in Canada, including locations in British Columbia, Alberta, Saskatchewan, Manitoba, Ontario, Québec, and Nova Scotia. JYSK plans to continue expanding across Canada over the next several years.
Source : Jysk Online